"Game Of Thrones" Edition Of "Bad Lip-Reading"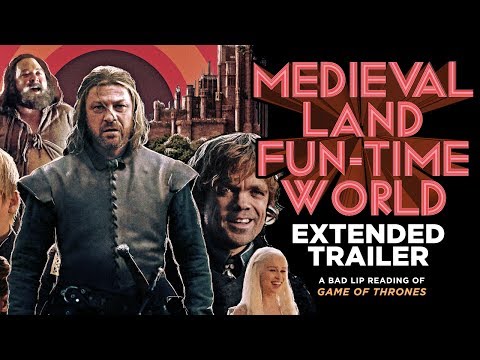 There's a new "Bad-Lip-Reading" video on YouTube, and it might be the best one yet. They're the guys who spoof videos, interviews, news clips, and TV shows, by over-dubbing stupid comments that match people's actual lip movements.
This one's called "Medieval Land Fun-Time World". They took scenes from "Game of Thrones" and turned them into the trailer for a raunchy summer comedy set at a medieval theme park.